SunFlex provides consistent processes and tools combined with the right skills at the right time and place. We design IT solutions that fit your unique requirements with a complete breadth of distributed IT solutions.
Drawing on deep industry expertise and customize solutions, we blend strategic designs, using proven IT technologies, and world class service and support capability to create effective solutions that remove cost and complexity to maximize your returns on IT investment.
With over three decades of industry experience, our solutions are built on innovation, expertise, independence, and flexibility
We distinguish ourselves by being ourselves
Our People: Formal and on-going management, technical, sales training, development & certification programs – Staying ahead of IT business trends.
Our Scope:Support Standards and "End-to-End Solutions"
Our Processes: Best practices, consistent support, and highest customer satisfaction ratings resulting in repeatable Long-Term engagements as opposed to a general approach to supporting clients.
Your Flexibility: Long-Standing Customer and Partner Relationships!
What we do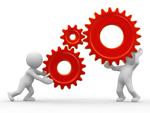 We provide consultancy, systems integration, project management, service Maintenance support, selling IT equipment sparepart and IT equipment rental with our team of highly specialized and dedicated professionals.
Corporate Vision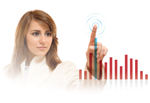 To be number 1 of ICT industry in Cambodia.
Our Mission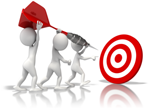 width: 80% is committed to delivering quality technology solutions and professional outsourcing service that provide true value to our clients, enabling them to achieve their desired goals and initiative.
Our Goal:Treat every customer in such a memorable way that when the service is complete, the customer tells someone else how FANTASTIC and ENJOYABLE it was.
Core Values
Values: Adding tangible and recognized value to clients business.
Integrity: Exercising impeccable integrity in all of our business dealing.
Excellence & Quality: Delivering quality through technical and managerial excellence.
Teamwork: Demonstrating team work and mutual respect in all of our relationship.
Strength: Assuring the commercial strength of the business.